Oakton, Virginia 
Location
Helpful Hints
Faucet: Kohler Kelston Wide set 
Countertops: MSI QUARTZ LAZA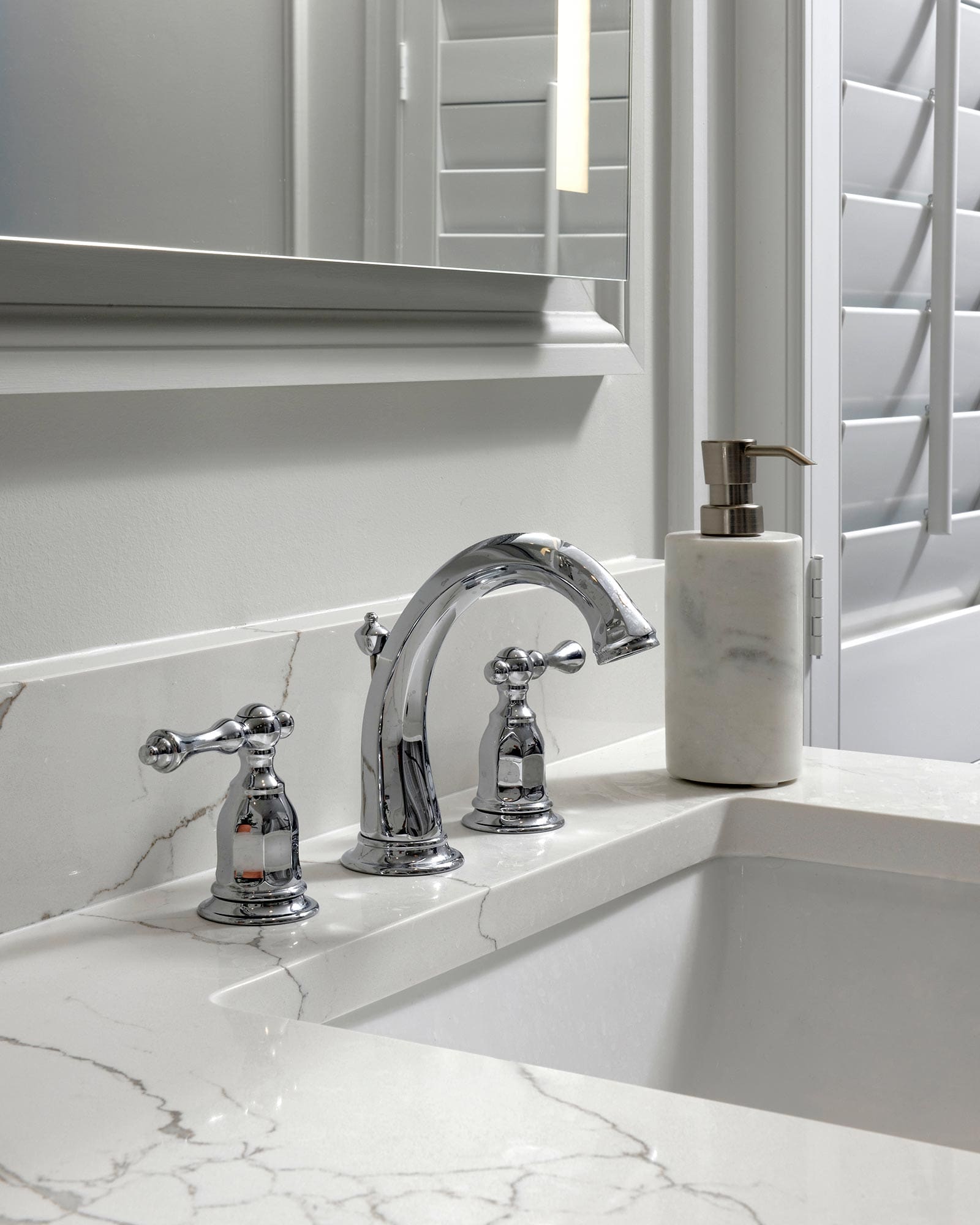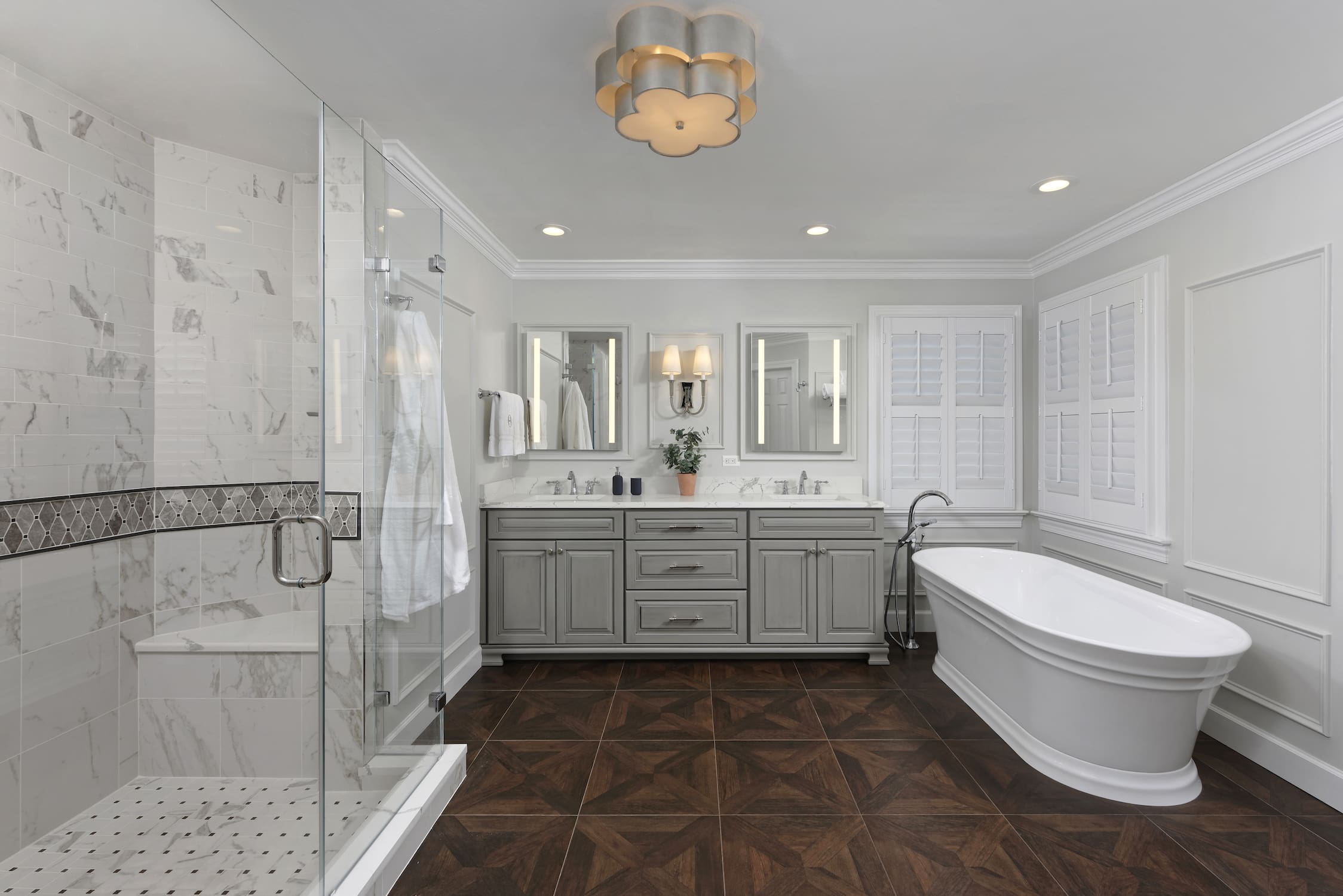 Everything changed for Brian and Nancy with their Award-winning Oakton Virginia Master Bathroom Remodel.
Avid travelers, inspired by the Biltmore in Asheville North Carolina, Brian and Nancy wanted a bathroom that reflected the kind of refined luxury they were accustomed to when they vacationed. The space they currently had was neither of those things so we were brought in to give life to their vision and present them with a luxury master bathroom they were proud of.   
The entire layout of their bathroom needed to be re-worked so the vanity, shower, and tub were relocated to establish a beautiful balance with the rest of the home. In addition, we installed state of the art Schluter-DITRA waterproofing in their new shower, which is customary in all of our remodels.
The plumbing and electrical were two major factors in the cost of this project. As with most major bathroom remodels, moving your plumbing and adding electrical fixtures takes time and labor therefore contributing to a higher overall cost.
When it came to finishes in this space we put a lot of thought and care into what we chose. The first thing we decided on were the rich wood look porcelain floors. After that, we chose the 100% custom cabinet vanity, luxurious quartz countertop, chrome plumbing fixtures, porcelain tile shower, and lighting.  We finished the space off with added elements such as heated flooring and wainscoting on the walls for an extra traditional and classy feel.
Because of our ability to solve the homeowners problems and meet their needs while using high quality materials and finishes Murphys Design was awarded a regional Contractor of the Year Award by NARI in 2020 for this bathroom.  
This Bathroom was also featured in Northern Virginia Magazine in March 2019.