Manassas, Virginia
Location
Helpful Hints
Paint: Color Matched 
Faucet: Kohler Bellera
Countertops: Cambria Berkeley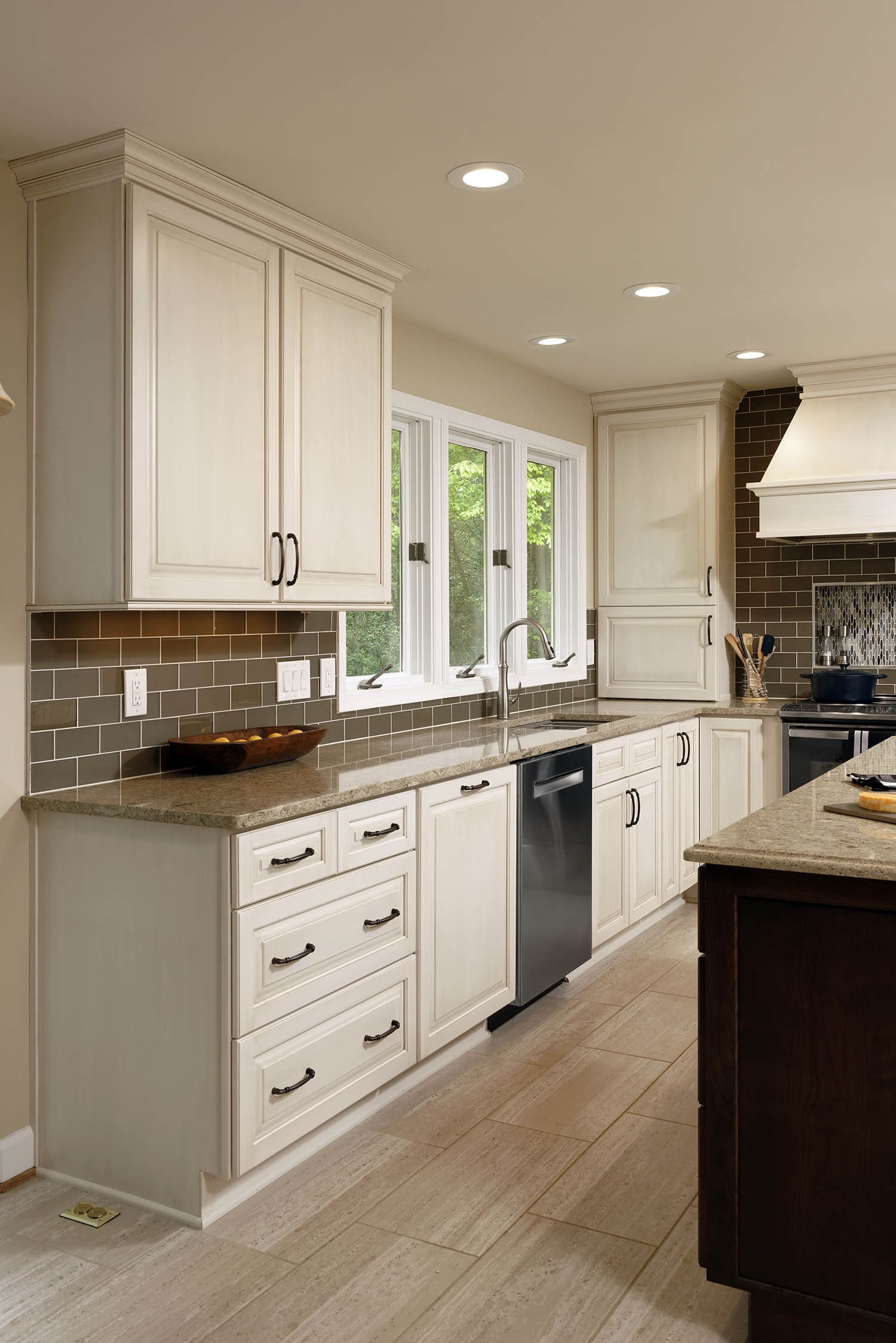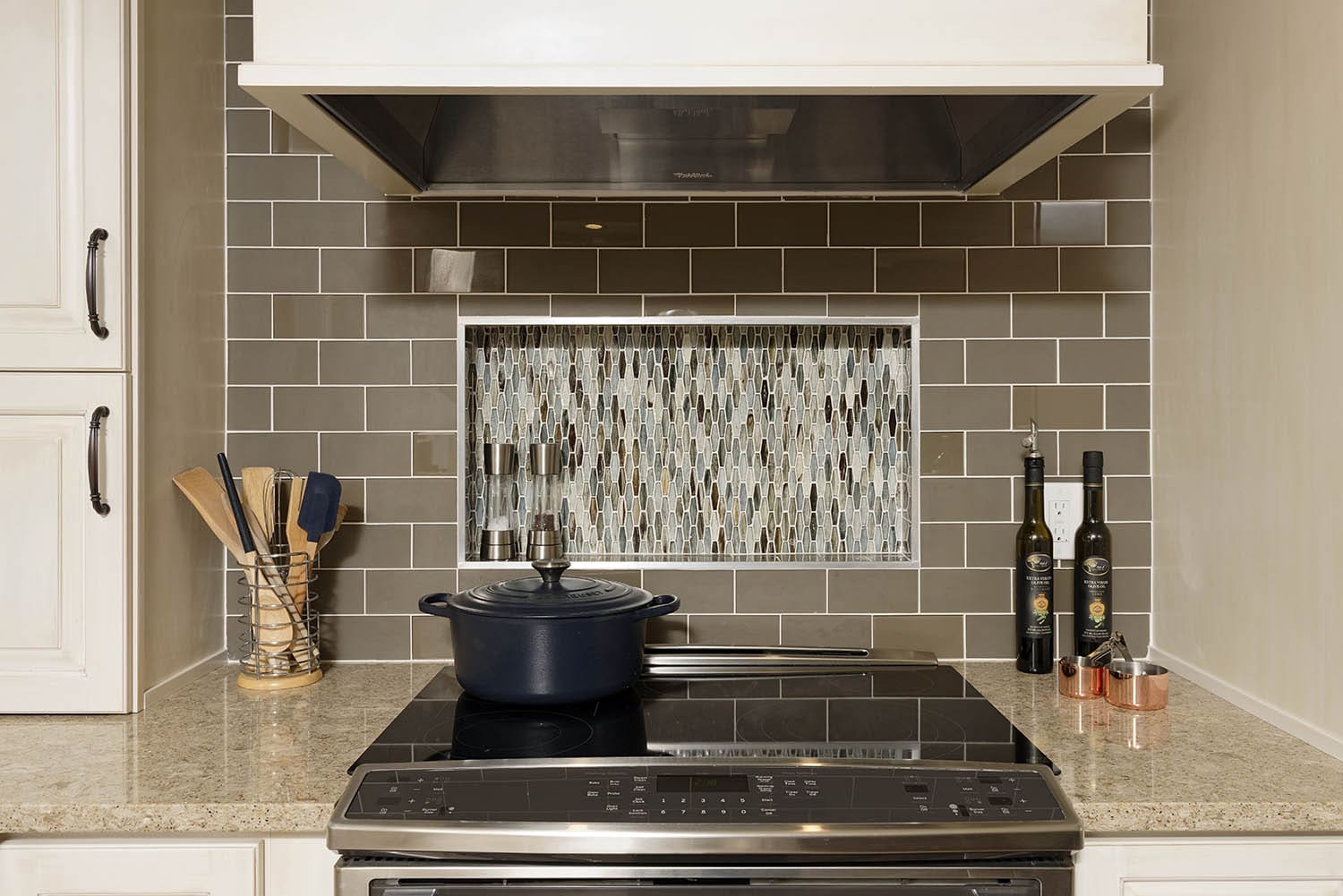 For this Manassas Virginia kitchen remodel we wanted to bring this home owners space out of the original and into the new!
Mary's 1988 home was builder-grade and ready for a redo. At it's core the home had good bones. It featured a relatively open floor plan, generous eat-in area, and lots of natural light.
The homeowner, Mary, just finished raising her beautiful daughters, and they were now settled and on their own. Her reward was a completely updated and custom kitchen to entertain her friends and family.
Our design started by removing the pantry closet and empty bulkheads. This opened up the footprint even further to make way for the large new island. Thinking outside the builder grade and relocating all the appliances provided the perfect working kitchen. Although we don't adhere strictly to the traditional "kitchen triangle" we do find a certain level of harmony exists within that concept. So you'll notice in the photos that not one appliance is too far from the next. This allows Mary to move around and cook with ease around her centerpiece of an island.
New composite flooring, customized cabinetry, Cambria countertops, and brand new appliances went in. We added a wine bar for quick refreshments and plenty of extra beverage storage. All new electrical circuits were pulled with an update to their existing service panel as well.
Small changes in the adjoining spaces were also made. We updated the railing with fresh paint and added new coordinating flooring throughout. This helped take the kitchen to a new level and give it the "great room" feel that Mary was looking for.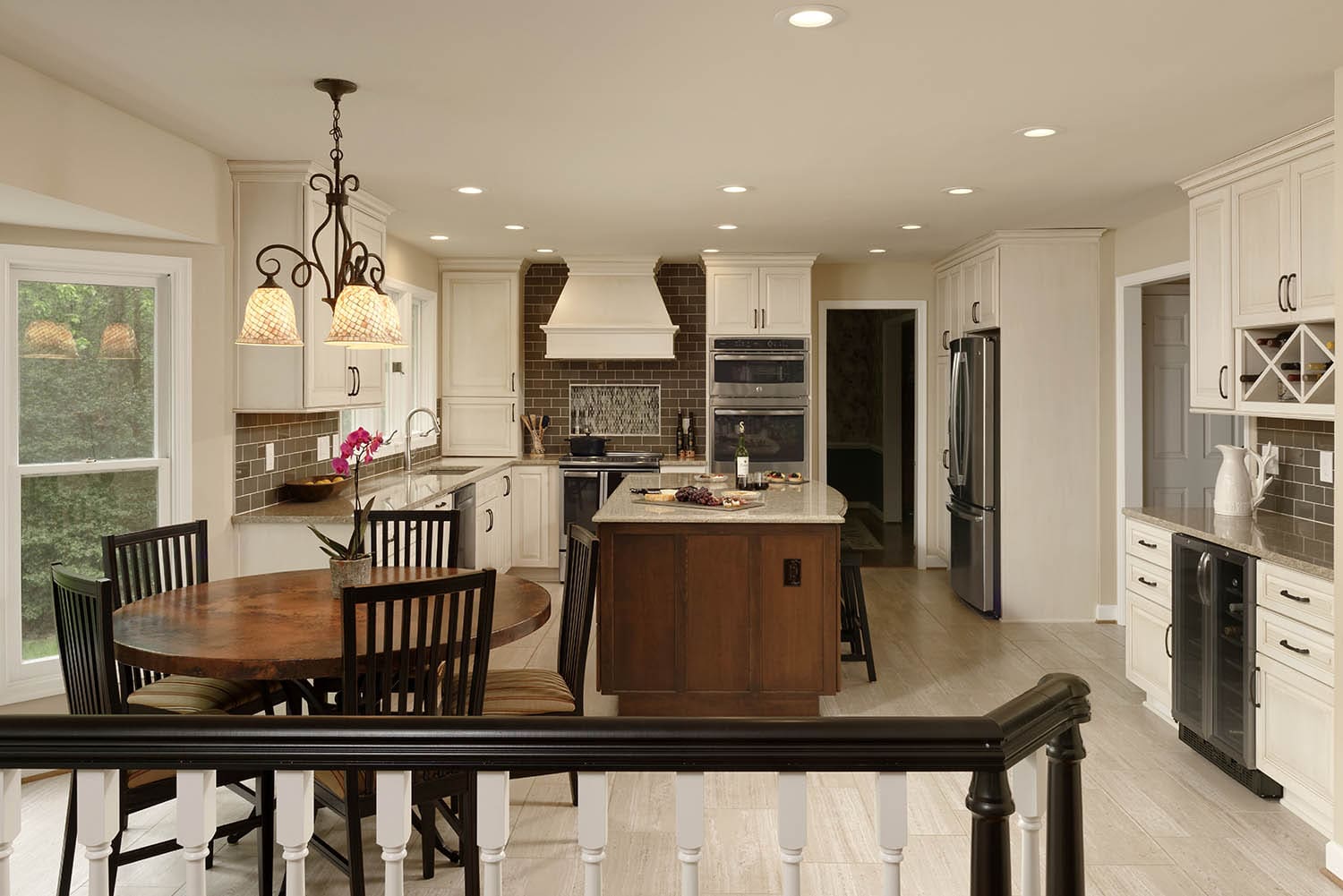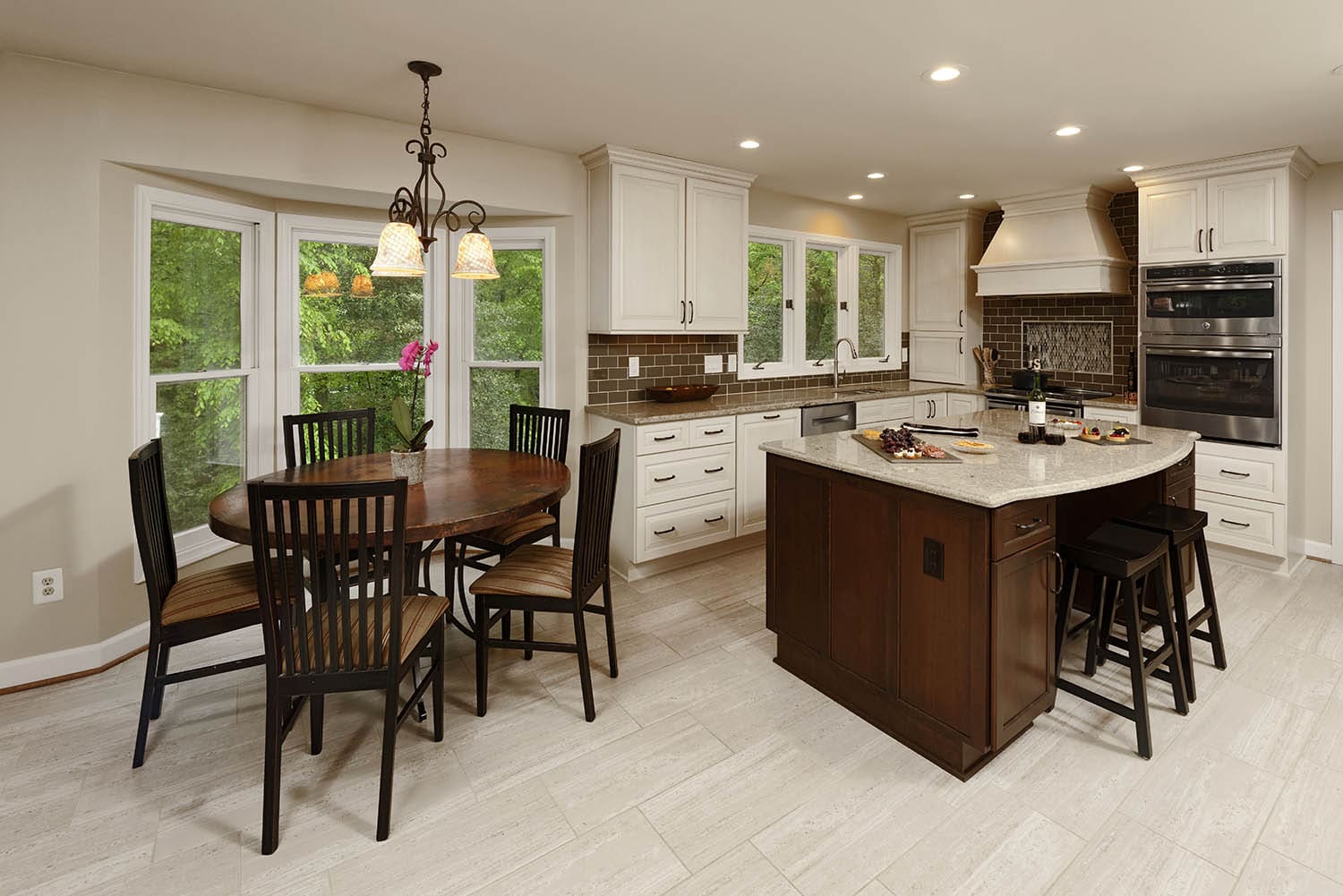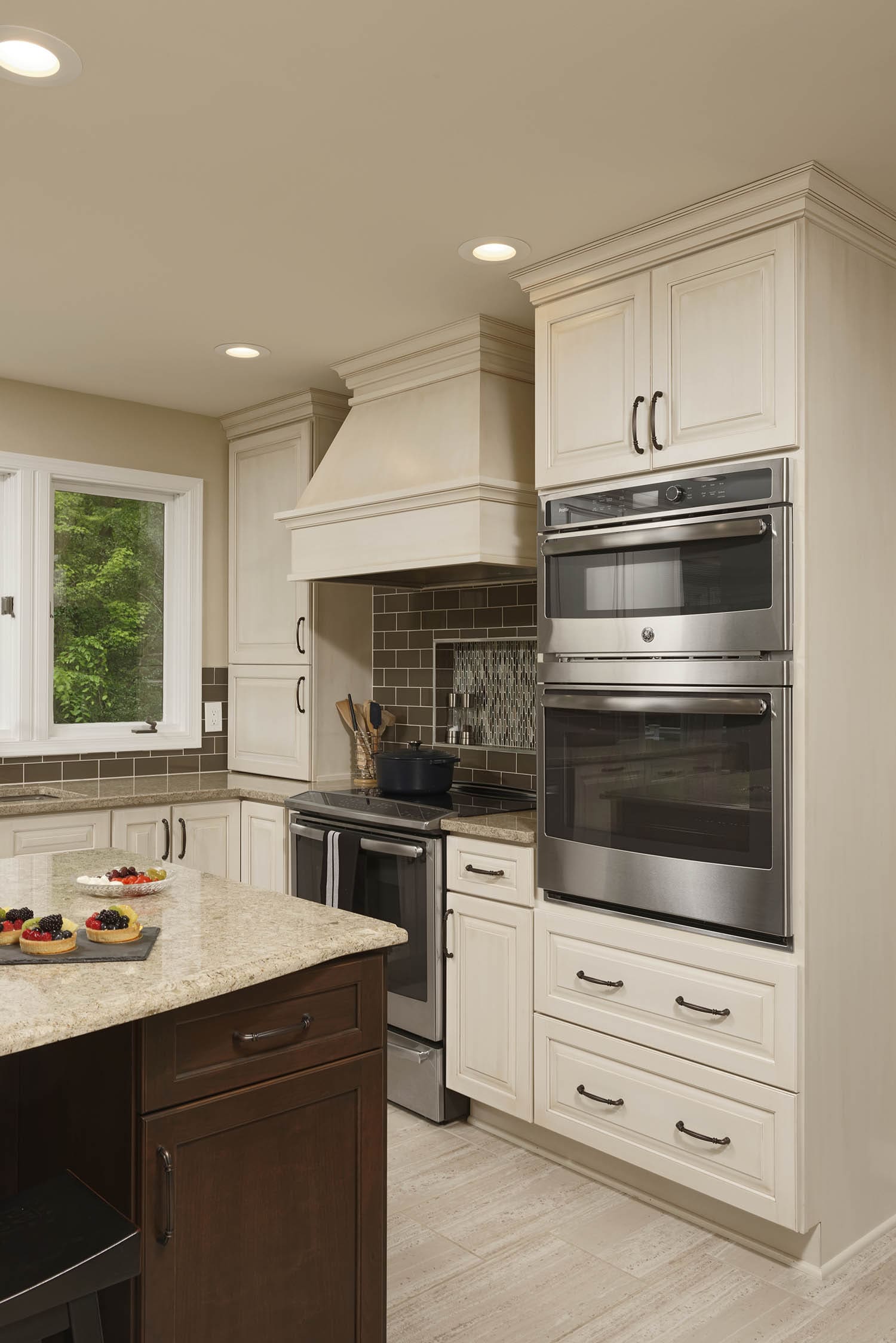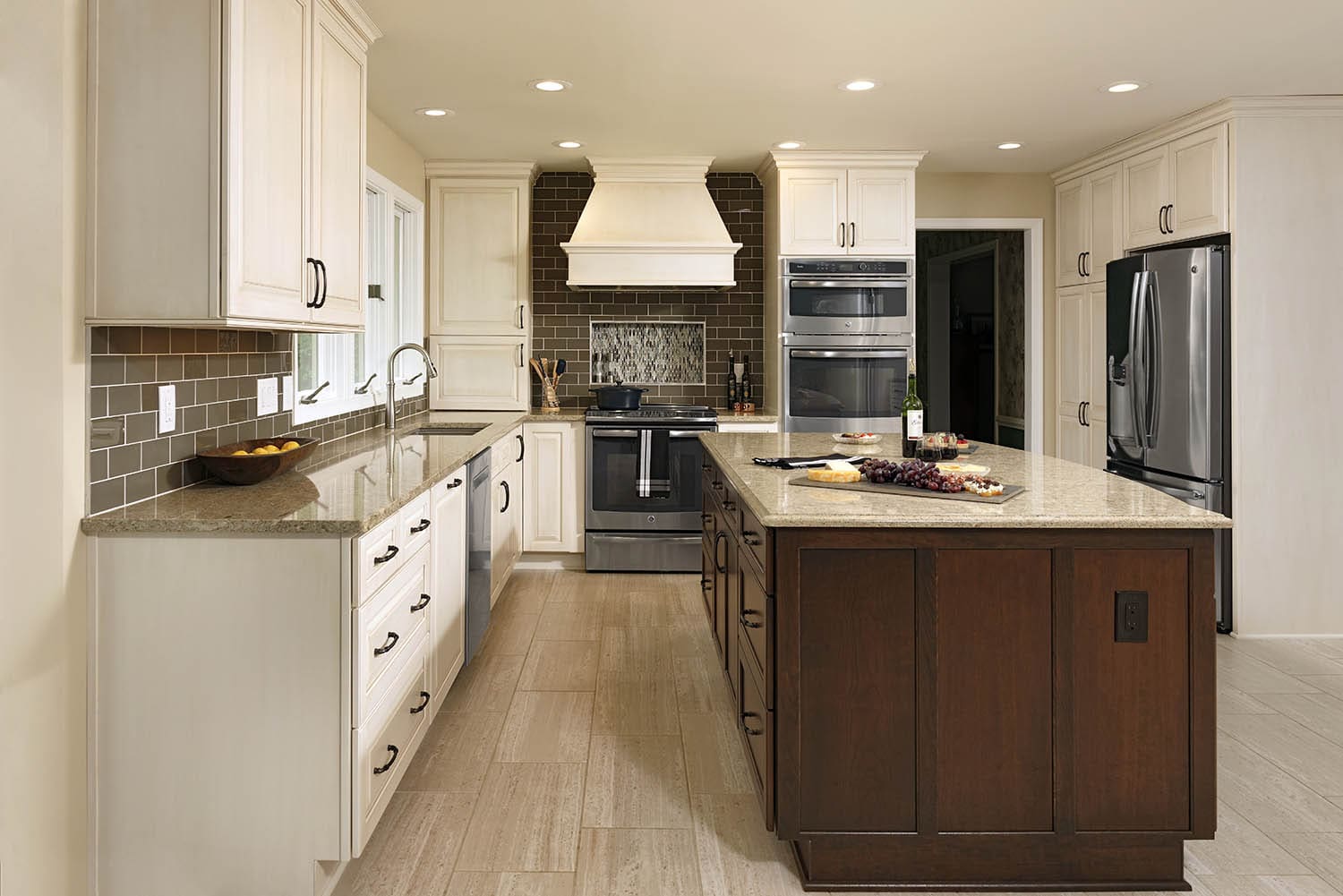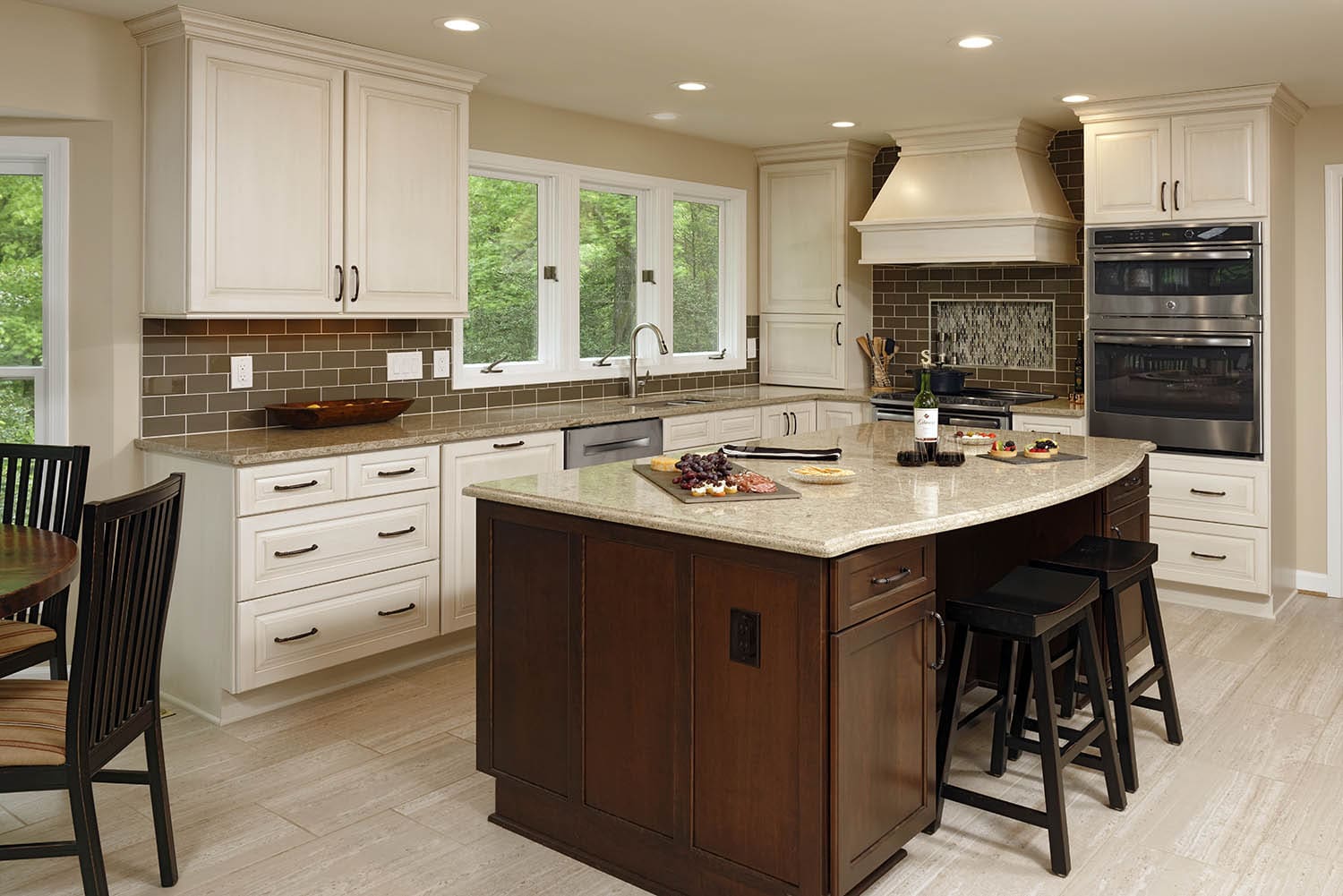 Return to Project Gallery