Annandale, Virginia
Location
Helpful Hints
Faucet: Kohler Bellera
Countertops: Millennial Cream Granite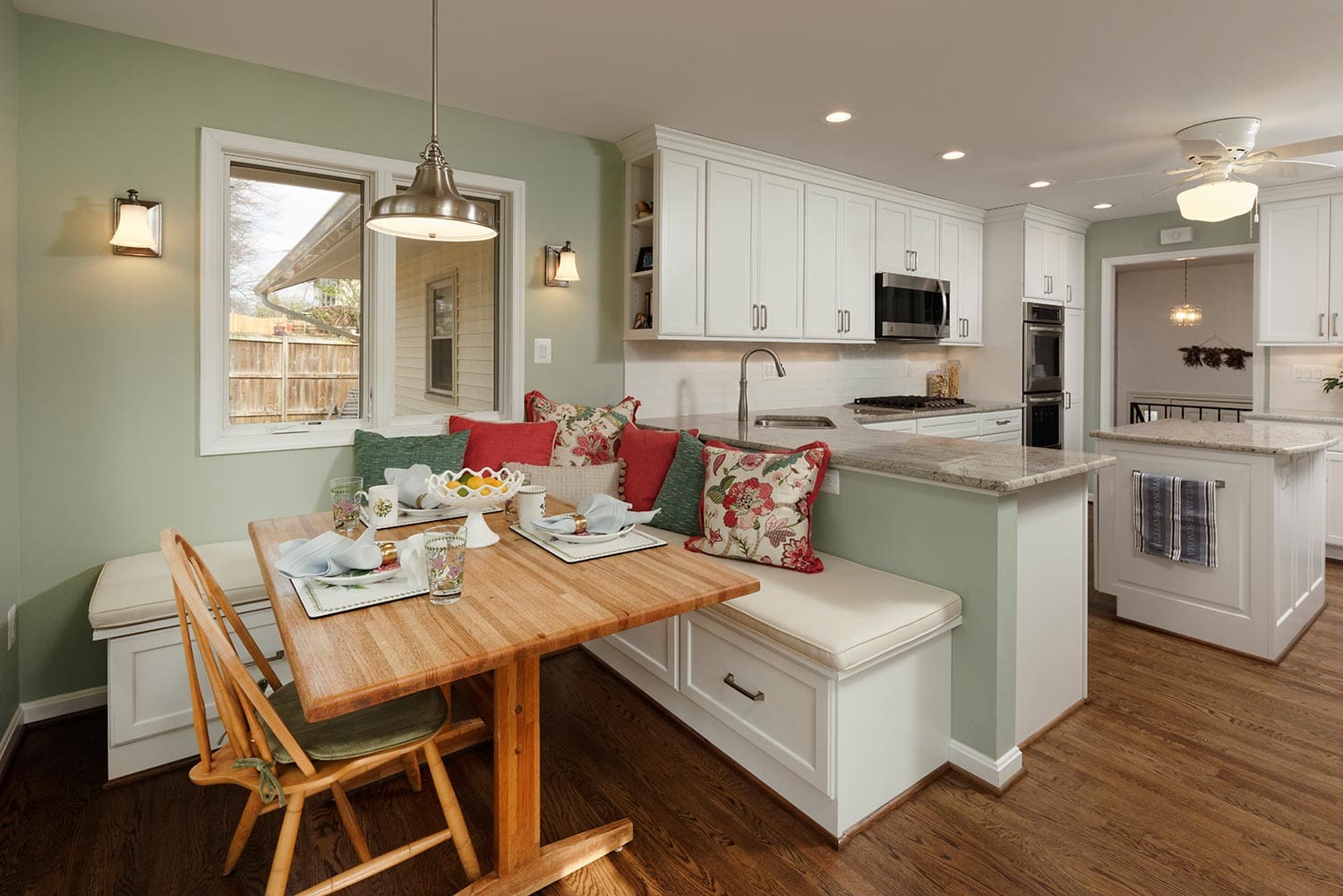 Kathy was an empty nester who had finished raising her family and she was ready for a fresh start with her Annandale Virginia Kitchen Remodel.
Kathy dreamed of a wall of windows and a large banquet where she could sit and enjoy her beautiful backyard. The home's 1960's age played a huge role in this remodel. We knew the kitchen needed all new electrical and plumbing plus the re-location of appliances. Relocating the appliances based on Kathy's cooking habits would create better flow throughout the space.  We also knew we'd be adding an addition of 84 sq. ft. in order to give Kathy the wall of windows and nook she dreamed of. Strategic planning and preparation took this 1960's floor plan into the current century.
When choosing finishes and fixtures for this kitchen remodel we wanted to keep things classic. We chose white cabinets, millennial cream granite,  and brushed metals. The result is a light, airy, and timeless kitchen that brings unending happiness to Kathy every day.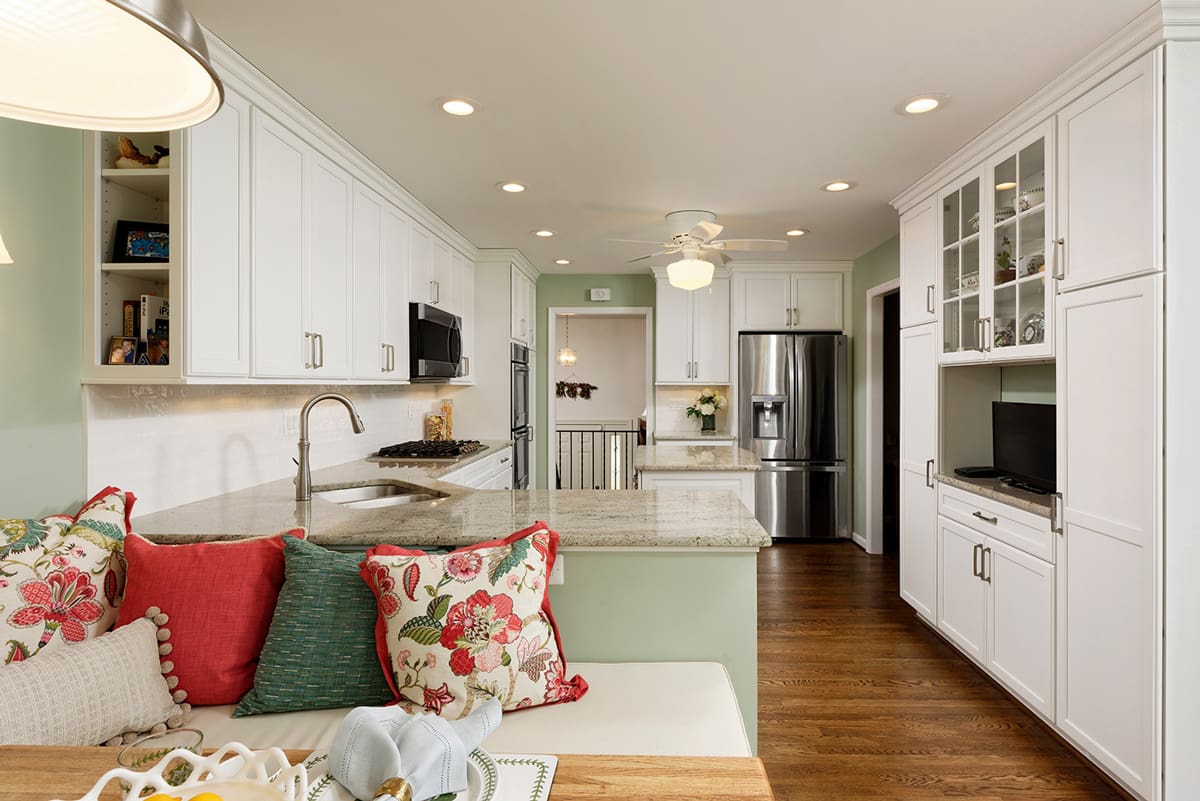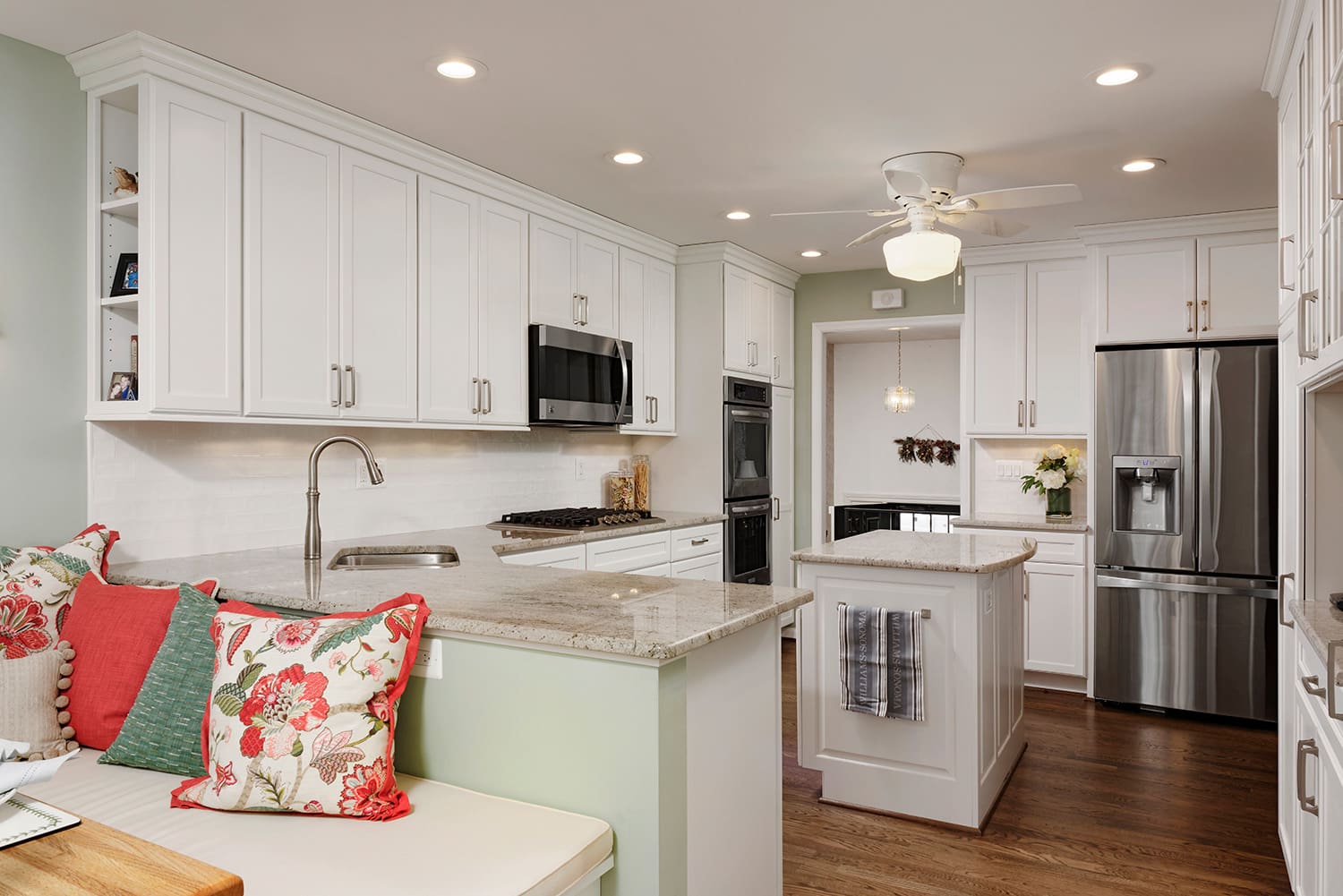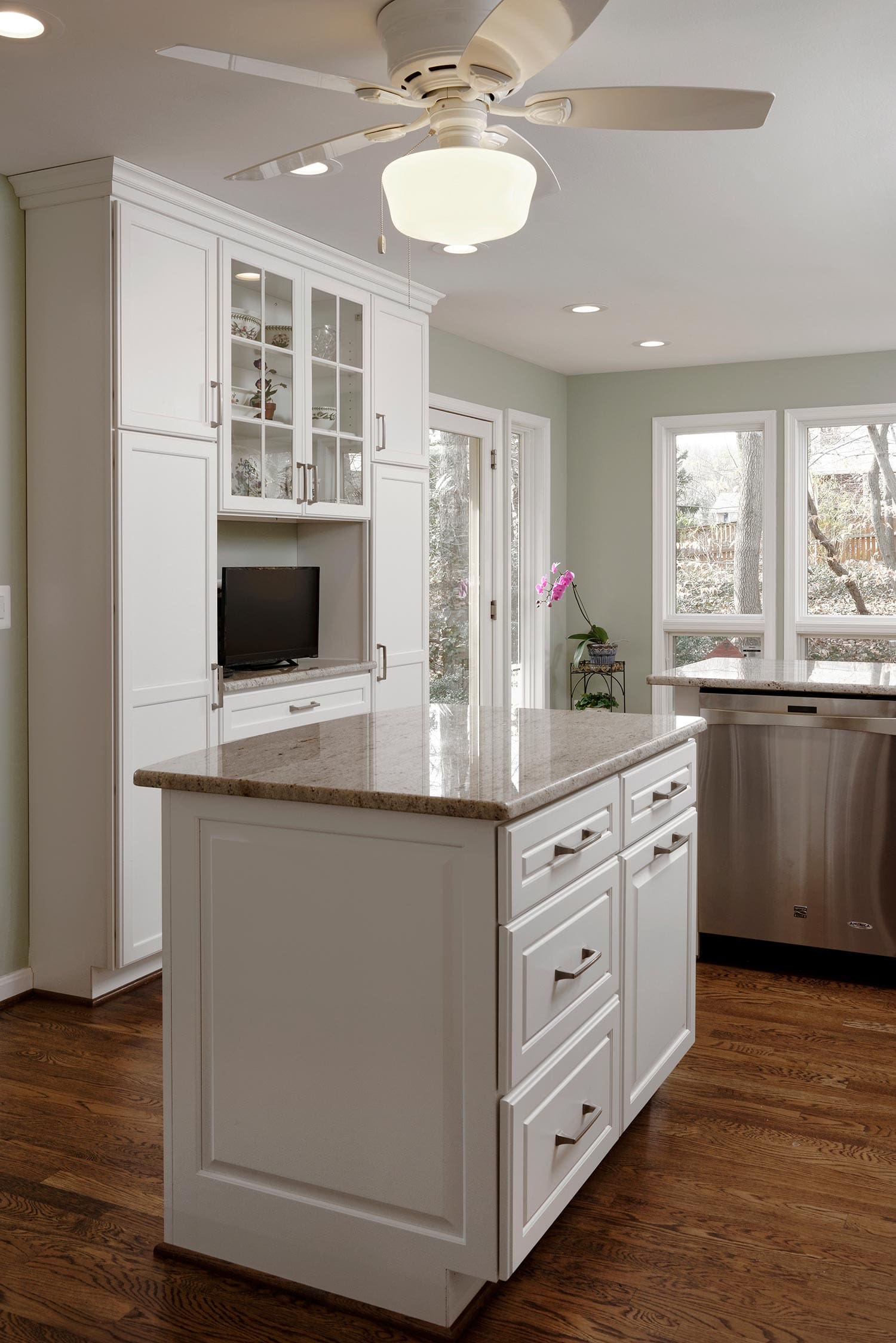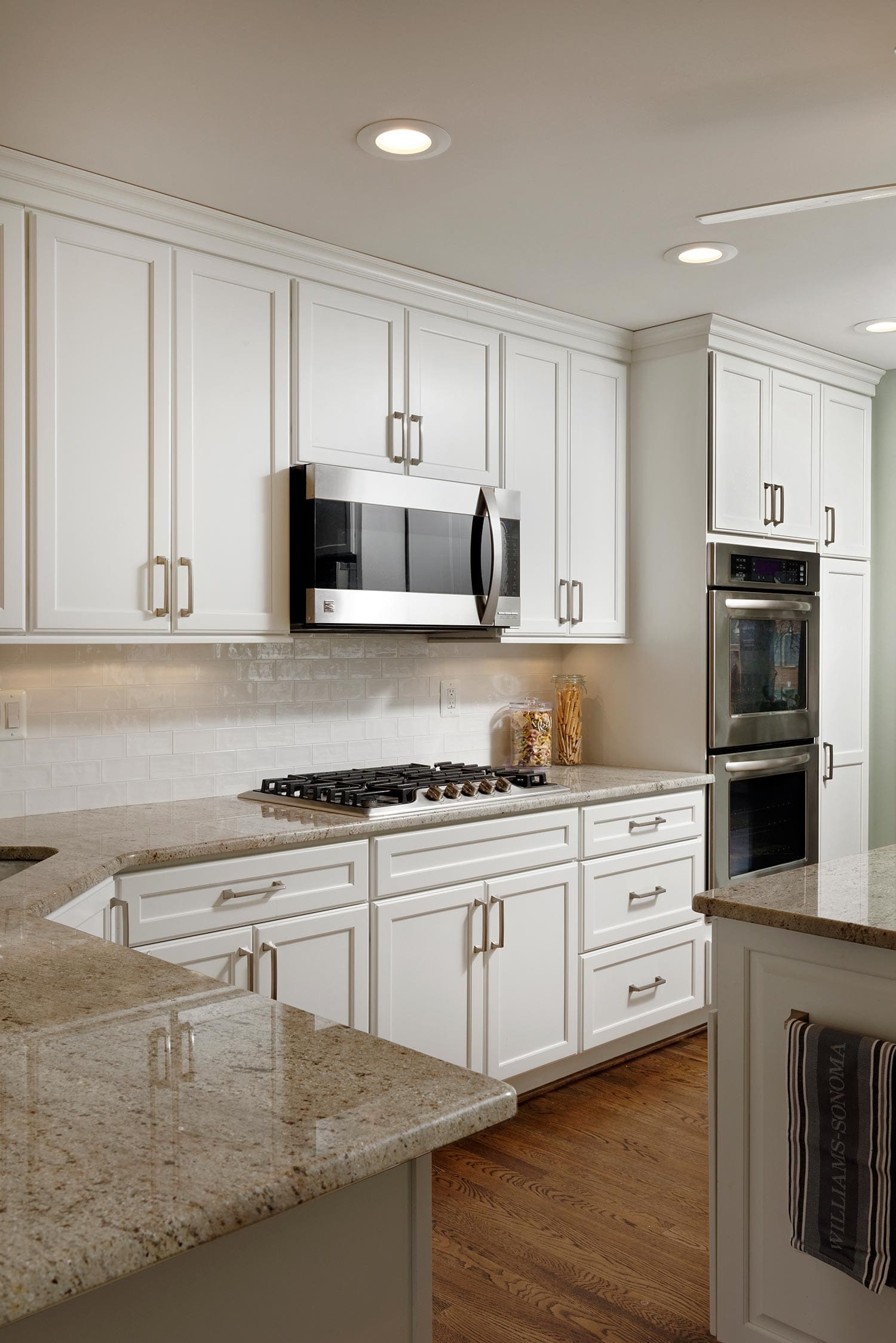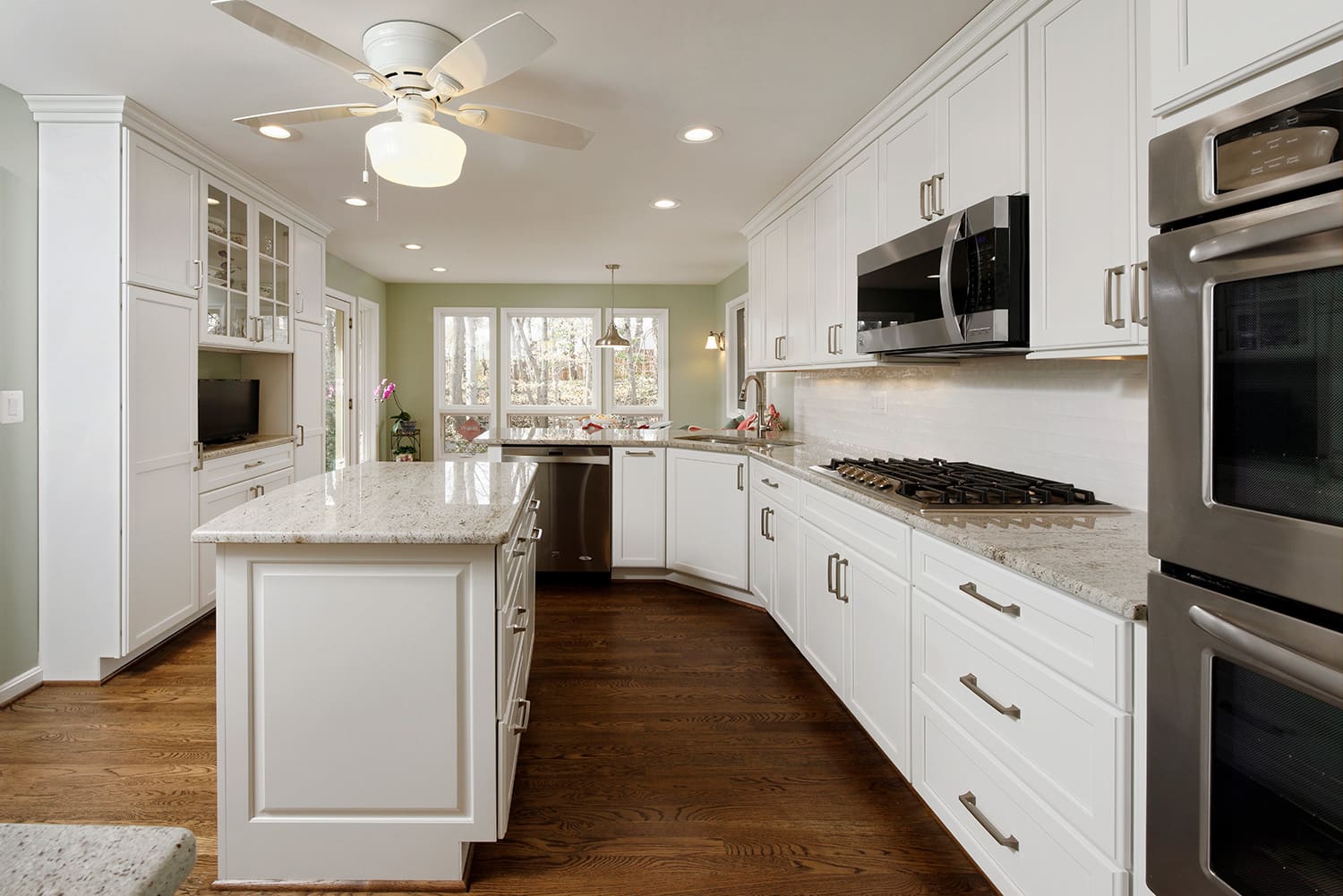 Return to Project Gallery