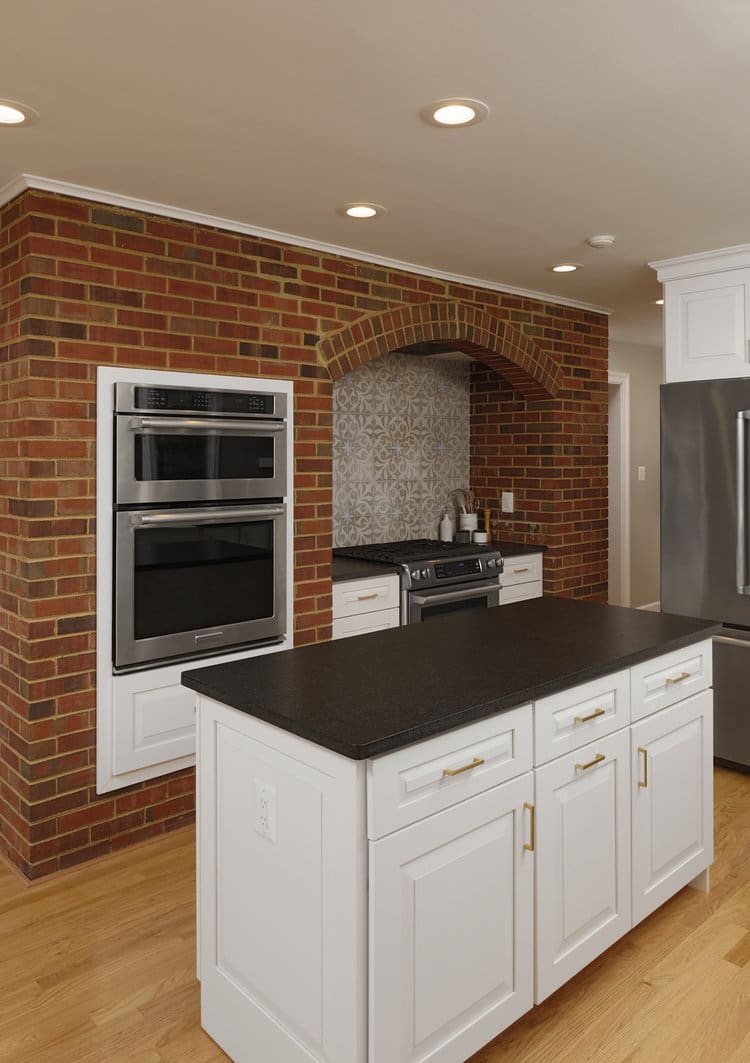 Kitchen Remodeling
From basic cosmetics to removing walls, enlarging floor plans, and moving fixtures, anything is possible. Together we brainstorm creative ideas and discuss several solutions to solve your existing space issues, with a budget. In the end, the details and plans are ready for the build team. The goal is the make the build as seamless as possible and allow you to focus on living.
Kitchen Remodeling Services are divided into three categories:
Design and Build of new kitchen changing layout, electrical and structural as needed. (MAJOR)
Pull and Replace the existing kitchen, leaving your footprint of appliances as is. (MINOR)
Redesign with a cosmetic update of an existing kitchen, cabinets stay but may get re-faced, new counter-tops, back-splash, and fixtures. (COSMETIC)
You can work with us through the build or take advantage of the planning phases you need the most.
The Three Steps of Our Kitchen Design Process
Step 1: Consultations
The first step is scheduling your FREE virtual consultation to discuss your ideas and your project. During the consultation, we examine realistic investment ranges based on the type and size of your project.
Next is an in-home consultation. The focus of this consultation is to:
brainstorm creative solutions to come up with your plan of action
answer any questions about product options, build process and timing
review local cost vs. value information
create budgeting specific to meeting your goals
The typical investment cost of $299.00 includes a plan of action, material budget, and labor estimate.
Instead of salespersons, you will meet with Cynthia Murphy, a NARI Certified Kitchen and Bathroom Remodeler. Not all clients are doing a MAJOR remodel. Your wants and needs guide the planning of your project. And, if you are looking for just a labor estimate, Murphy's Design LLC can do that, too.
With the consultation completed and an investment range determined, it's time to get started on Phase 2: Project Development.
Step 2. Project Development
Choosing the right design team for design planning and selections is the most critical decision you will make. Kitchen remodeling can be frustrating and go off the budget quickly. A watchful team can protect your investment.
The first step is to obtain detailed measurements and existing photos. Next comes the preparation of several space plan options and selection boards for your review. Your space takes shape through the selection process. Finally, we meet at local showrooms to view products and virtual renderings of your finished project. Your feedback and investment range is the deciding factor.
Last is a Fixed Price Proposal with the specification of materials, visual exhibits, and a detailed scope of work. Having complete project proposals lets you know what to expect.
Once approved, we create a plan set that includes construction details, cabinet plans, elevations, tile, accessory, and electrical drawing. If you are local and looking for our build services, a fixed price construction cost is also included. That means no guessing.
Investment for the Project Development Service (kitchen design, selections, and planning) varies depending on the scope of the project:
Desing and Build Project Development  $2500 – $5000
Pull & Replace or Costmetic Services   $500 – $1500
Additionally, the consultation fee ($299.00) is credited to the cost of the project development agreement.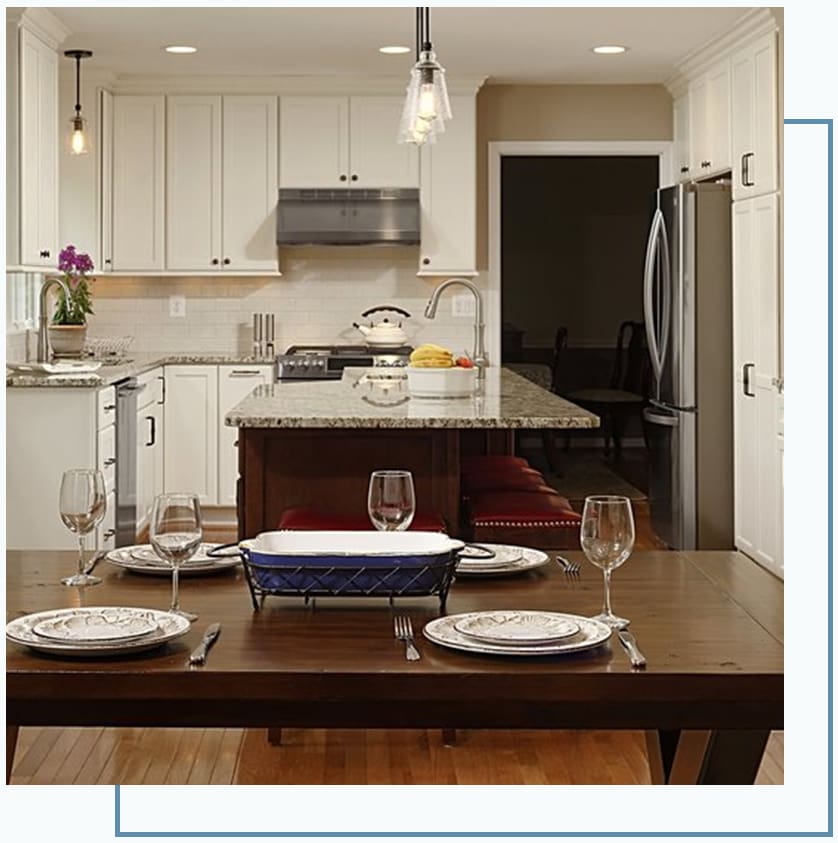 Step 3: Build
Let the work begin! If local and using our build services, the construction phase brings right away. Entering into this phase, our team oversees project management so you can focus on what matters to you.
Total project costs (materials + construction) varies depending on size and scope, but typically you can expect the following ranges:
Design and Build Services $45,000 and up
Pull and Replace Kitchen $18,000 and up
Cosmetic Kitchen Upgrades $4,000 and up