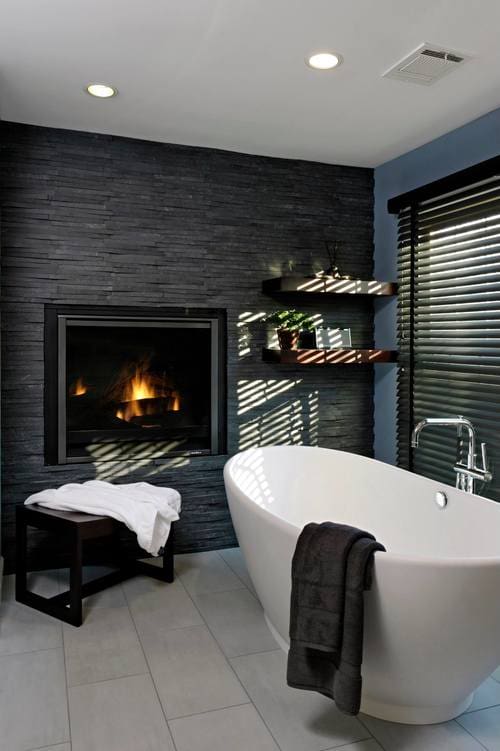 Bathroom Remodeling
Design Build for Master & Bath Spaces
Are you trying to capture additional square footage from existing areas?
If so, then you probably need some help.
Bathroom remodeling costs escalate quickly. Maximizing space while controlling costs is complicated. For that reason, determining available options and providing budgets is done together.
Design work focuses on a few things. First, starting with floor plan redesign, we look at your existing footprint and take space from other areas or move fixtures. Next, all finishes get updated, replacing with quality installation and new products. If the footprint is right, then Pull and Replace Service may be a better option.
Pull and Replace Bathroom Remodeling
If you are looking to pull and replace your existing bathroom while leaving the plumbing fixtures in place, our Pull and Replace Service is what you need. We follow the same process as our larger Design-Build projects but skip the floor plan development. You still get expert attention on all the finishes and fixtures and the same top-quality installation and mastery of finishes.
Our Master & Bath remodel process has three simple steps.
Step 1: Consultations
The first step is scheduling your FREE virtual consultation. You tell us your ideas about your project. We discuss what to expect based on the type and size of your project.
For Design/Build Bathroom remodels (relocating fixtures) we schedule an in-home consultation for:
determining design and function wants and needs

brainstorming ideas for moving fixtures

answering questions

reviewing local cost vs. value information

discussing budgeting specific to your goals.

typical investment cost ($299.00)
For Pull and Replace Bathroom Remodels (keeping fixtures in their existing locations), a FREE virtual labor estimate includes:
a time investment of about 1-hour (some evenings and weekend hours available)

scanned copy of bathroom layout with approximate sizes and fixtures located

an emailed labor estimate

no time away from work or your busy schedule
With the consultation(s) completed and an investment range fixed, you are ready to get started on Project Development.
STEP 2: Project Development
Option A. Design + Build. Design + Build is a major bathroom remodel. A Design + Build Remodel relocates fixtures, adds luxe details and integrated lighting systems. The first step is the floor plan. Removing, relocating, or adding walls can transform your bathroom. Drawings and realistic renderings provide clarity and ensure that your investment is protected. No project is complete without taking the time to consider the fixtures and finishes you will be using. For instance, flooring, cabinetry, counter-tops, plumbing, lighting, glass enclosures, and finish carpentry, add a richness of detail and completes the space.
With those decisions made, a full set of plans with specifications and work scope is prepared ready for the build team. Your initial consultation fee ($299.00) is credited to Project Development. The investment range at this stage is $2,500 – $3,000.
Option B: Pull and Replace Bathroom Design. The selection of materials is the difference between working with any contractor or choosing Murphy's Design. You have options in tile, cabinets, and counter-top finishes, not to mention plumbing, lighting, and storage fixtures. The investment range for our expert hands-on assistance varies between $750 – $1,500 based on size and scope.
STEP 3: Build
Let the work begin! If you're local and using our build services, the construction phase begins.
Have a build team? We are happy to consult under our project management agreement.
Total investment varies depending on the size and scope of the bathroom project. However, you can expect the following price ranges:
Design and Build Services  $40,000 and up
Pull & Replace Bathroom  $20,000 and up.