Planning a Home Remodeling Project?
Are you looking to take your home from the past and move it into your future? Do you want a home remodeling experience you will love and spaces that will add value and joy to every day? If you do, we can't wait to talk with you.
Here at Murphy's Design, we are experts in Kitchen, Bathroom, Basement and Whole-House planning and remodeling. We take care of the rooms in your home that impact your life the most.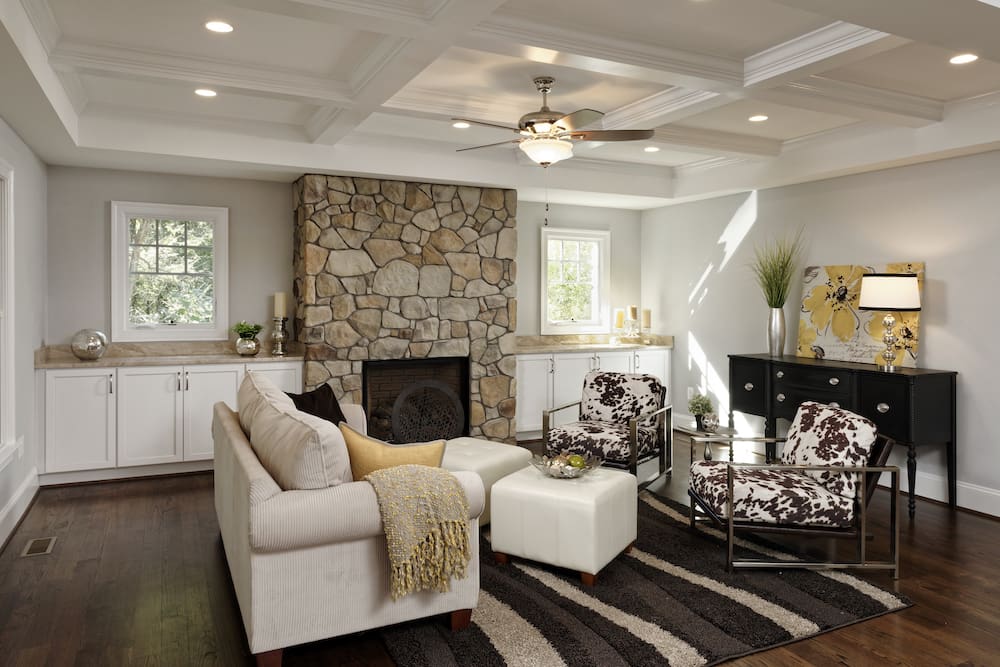 Make It Your Journey
You have ideas and know what you need. Our job is to walk you through and offer
solutions that fit your life. That's how a home remodeling experience becomes your own.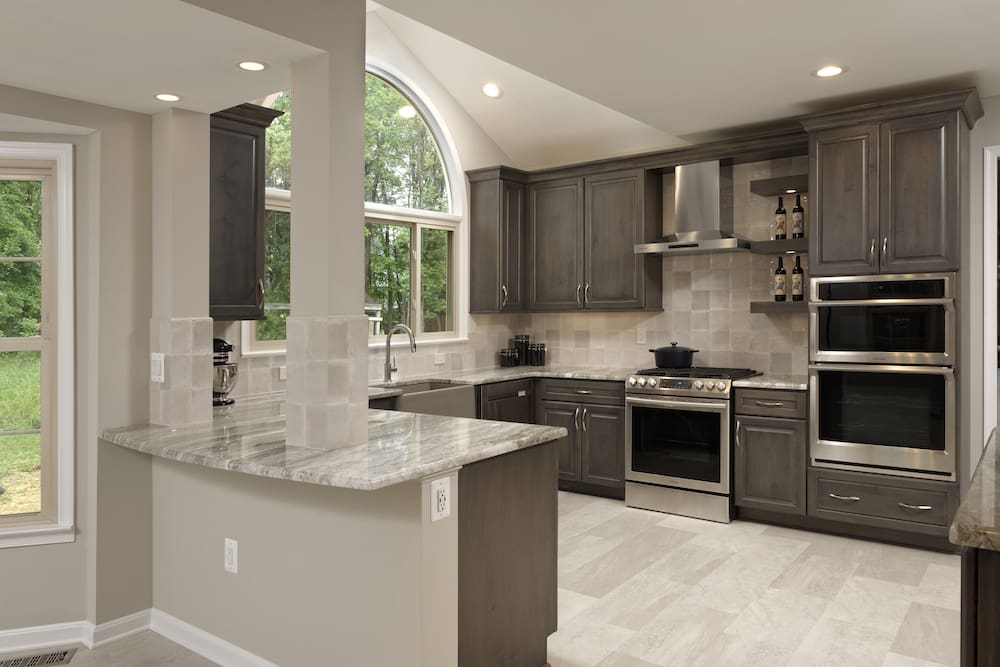 STEP 1: Getting Started​
The first step is scheduling your FREE virtual consultation so you can share your ideas about your project. We focus on your thoughts and talk about what works and what needs to change. Things like:
improving closed off and choppy under-utilized rooms
increasing counter space and storage
finishing much-needed basement living area
updating when age has gotten the best of a great location
Each home and owner has their priorities, and we need to listen to you. Once we have gathered that information, an in-home appointment is next.
STEP 2: Design & Development
Once your ideas for your project have been discussed, it's time to move to Step 2. Choosing the right team for design and development is the most critical decision you will make. With a hands-on approach to managing budgets and making impactful choices, the result is an exceptional finish. The cost of home remodeling may be a  consideration but doesn't need to limit your vision.
Murphy's Design Project Development Service Agreement combines budget management with award-winning design. As a team, we make sure you make all the decisions remodeling involves.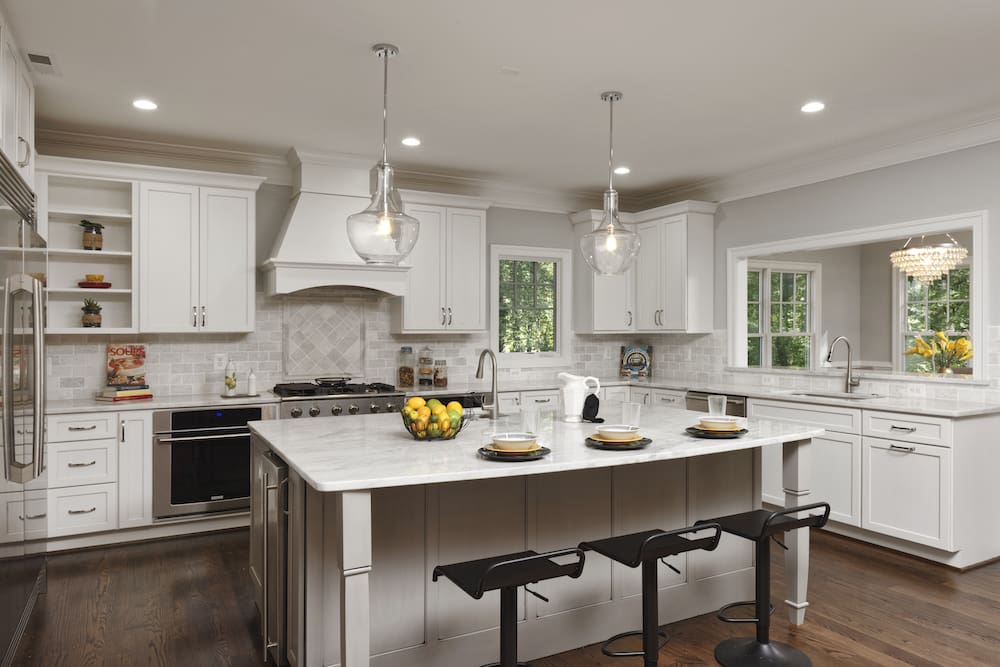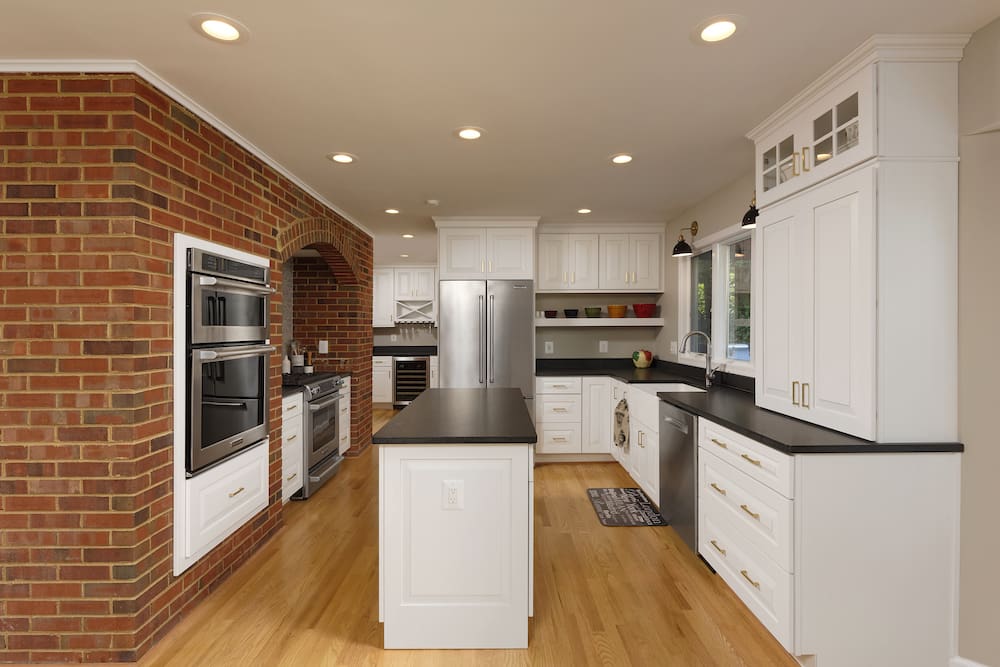 STEP 3: Demo Day!
Nothing is as exciting as Demo Day! The materials have been ordered and are waiting, plans are final, and you can't wait to get started. You continue your work with Cindy, Lauren, and the team as we handle the project coordination. John leads the team supervising while our craftsmen handle the building. These dedicated pros are the winning recipe for creating your beautiful home, one you will enjoy for years and years.
Design / Planning
Your home is your biggest investment and you deserve the best. If you want improvements that add value, turning your house into your dream home is easy with the right team. If you just moved in or have enjoyed the home for years, your vision is important.
Building
Most homeowners worry that open communication from the design and planning phase will be lost. You get one team working together. Your design team stays active, coordinating until final photos. Your team works for you every day.
Supervision
Are you looking for a guarantee on your investment? You should feel completely comfortable in your choice to work with us and love the end result. Your project work is supervised every day. Once finished, the work is guaranteed for five years.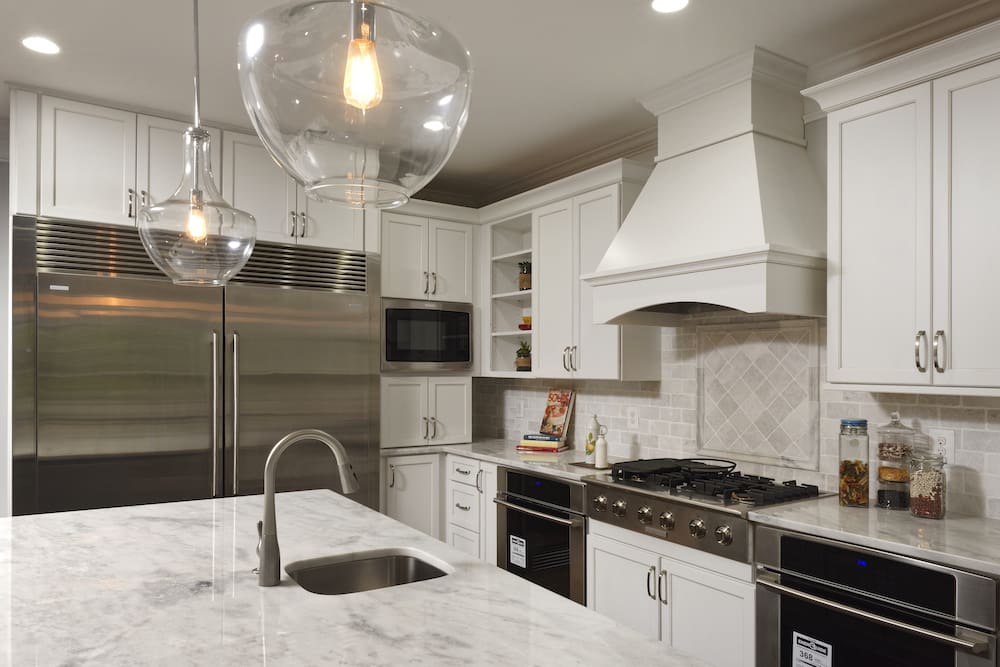 "I interviewed many kitchen design companies before deciding on Murphy Design…That was the best decision that I have made in a long time…I enlarged the existing kitchen by 50 percent. This meant that everything had to be demolished, the walls, the floor, the ceiling. They started from scratch. Every day I am now enjoying the fruits of their labor. I would not hesitate to recommend the Murphy Design company to anyone."
-Kathy D.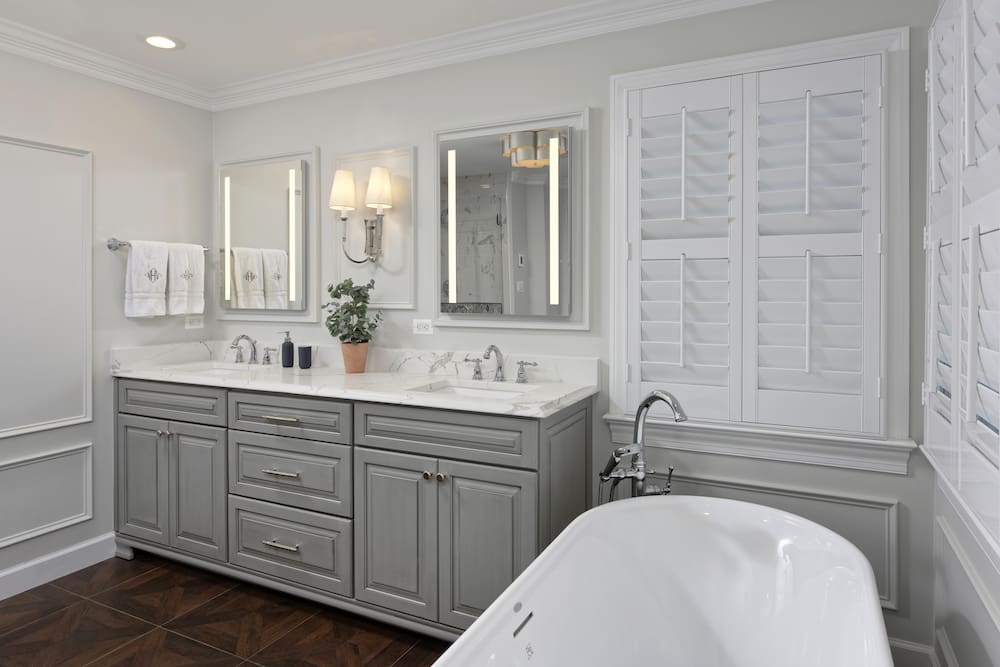 "I loved Cindy's ideas and her ability to be so patient with me while I made up my mind! I valued her trained professional eye for helping me sort through so many choices! Andrew mainly did the demolition and he was very prompt and courteous every morning, and kept the mess to a minimum. John is a true craftsman, and he did most of the installation, as well as custom-built a bench seat under a window and made custom trim for the island. I would highly recommend Murphy's designs."
-Sue L.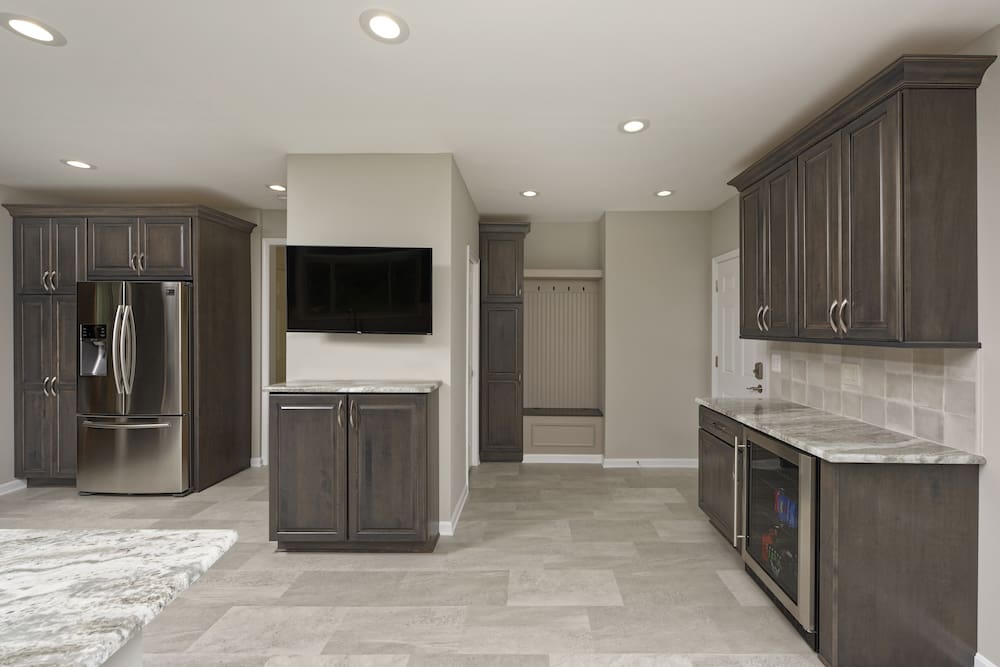 "Murphy's Design did a superb job beautifully transforming three rooms into appealing and functional spaces that we are enjoying, and will add value to our home. They are very easy to work with, communicate well and work as partners with their clients to arrive at the best solution…The designs were creative and the carpentry and other work was flawless. All in all, a very satisfying experience warranting the highest rating."
-Nancy E.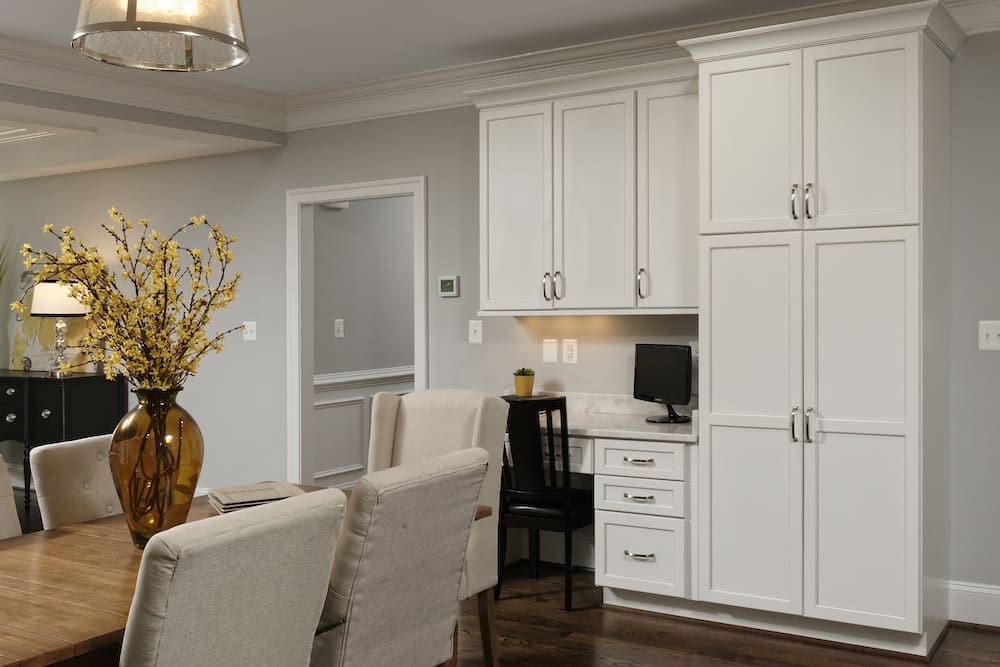 "I LOVE my new master bath. While my project seemed fairly straightforward, we encountered a major delay when one of the products I ordered arrived broken, not once but twice. After the second broken delivery, Cindy saved the day and worked with the supplier to provide a different but similar item. It arrived in perfect condition and voila my bath was finally and beautifully complete. Can't wait until my next project. I know just who to call!"
-Karen D.